ML Interiors were approached by a leading main contractor based in Cambridge to continue a project based in the Cambridge Research Park. We have previously completed works for the first phase but were asked to provide a quotation for the second.
OVAL is an industry-leading company who have improved medical technologies on a global scale by designing and manufacturing patient-centric autoinjector platforms.
Due to their continued growth, OVAL have moved to their new purpose-designed facility which provides GMP labs, enhanced device development, space to house the expanded team and room for supporting the demand for subcutaneous and intramuscular drug formulations.
The second phase required us to supply packages which included the following:
100mm double skin partitions:
-50mm track and stud
-2 x 12.5mm wallboard each side
-25mm insulation
-Deflection head
208mm jumbo double skin partition:
-146mm track and stud
-2 x 15mm soundbloc each side
-25mm insulation
-Deflection head
Ceilings:
-Rockfon Hygienic Square Edges tiles 600x600mm
-Rockfon Artic Tegular Edged tiles 600x600mm
-Both set in Armstrong 24mm Prelude grid.
-MF 60-minute fire rated ceiling.
Maple framed 60/60 fire rated screens
Hardwood framed NFR screen
Single glazed partitions – 12mm toughened glass
60-minute fire rated door sets including ironmongery and signage
Square edged and laminate skirtings
Please see some of our progress pics below: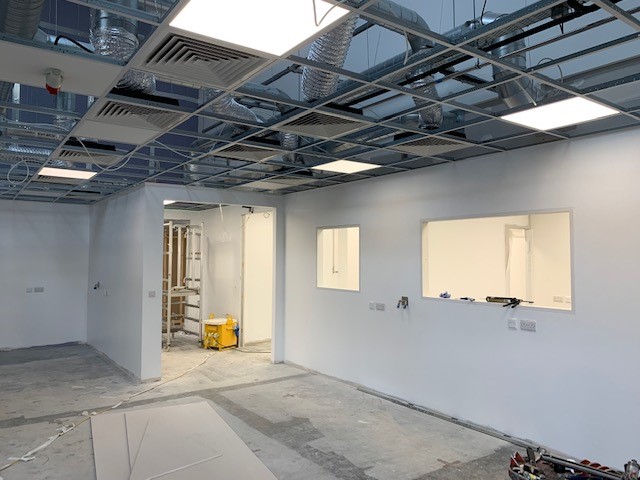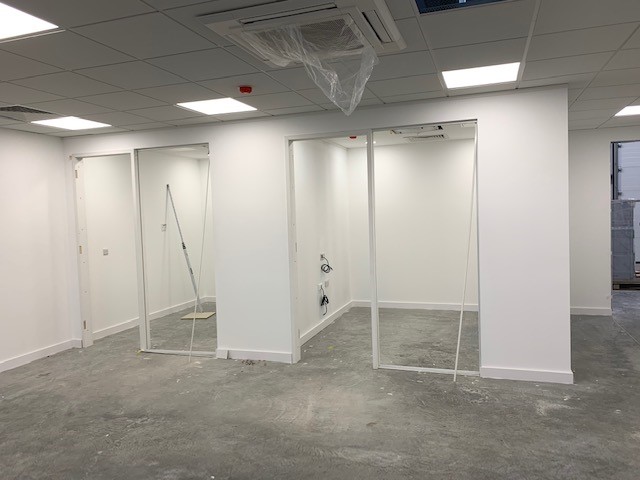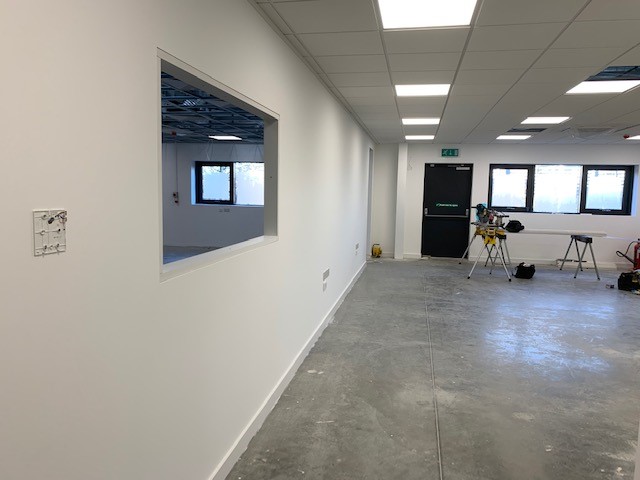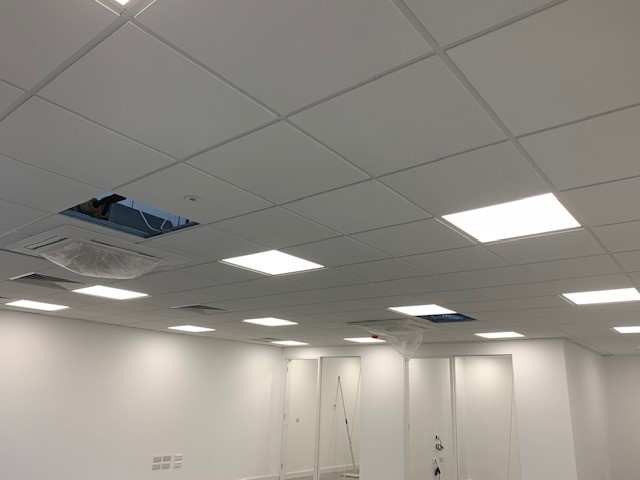 Like what you see?
If so feel free to send over an enquiry and we will contact you to discuss your requirements.